Op werkdagen voor 23:00 uur besteld, volgende dag in huis
The celebrated Dutch architect and urban planner Cornelis van Eesteren is most famous for his work on the Amsterdam General Extension Plan (AUP), dating from 1934 and implemented after the Second World War, and for his role as the chairman of the International Congress for Modern Architecture (CIAM) from 1930 to 1947. He was a pioneer, and a highly influential figure of modernist urbanism.
During his less known 'coming-of-age' years in the 1920s, an exceptionally exciting period in the cultural history of the 20th century, the curious and talented young man was in the right place at the right time. He visited the Bauhaus in Weimar, where he met Walter Gropius, El Lissitzky and Theo van Doesburg, among many others; he spent a week in Vienna with Adolf Loos; he joined De Stijl and collaborated with Theo van Doesburg and Gerrit Rietveld in the now legendary De Stijl exhibition in Paris in the fall of 1923.
This chronological account of the events of his youth follows Van Eesteren closely, supported by diary entries and personal letters, and through his encounters, friendships and fallouts the artistic Zeitgeist of the 1920s becomes enjoyably tangible.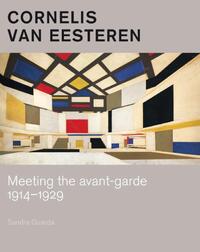 : 9789068686258

: Engels

: Paperback

: 96

: oktober 2013

: 314

: 220 x 169 x 11 mm.