Op werkdagen voor 18:00 uur besteld, volgende dag in huis

In 1918 Ernest Hemingway enlisted to fight in the 'war to end all wars'. He volunteered for ambulance service in Italy, was wounded and twice decorated. Out of his experiences came A Farewell to Arms.

In an unforgettable depiction of war, Hemingway recreates the fear, the comradeship, the courage of his young American volunteers and the men and women he encounters along the way with conviction and brutal honesty. A love story of immense drama and uncompromising passion, A Farewell to Arms is a testament to Hemingway's unique and unflinching view of the world and the people around him.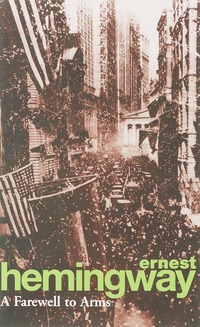 : 9780099910107

: Engels

: Paperback

: 304

: augustus 1994

: 170

: 110 x 178 x 21 mm.

: Biografische fictie; Eerste Wereldoorlog fictie; Italië; Klassieke en pre-20ste-eeuwse poëzie; Klassieker; Moderne en hedendaagse fictie; Onderwijsmateriaal; Verhalend thema: liefde en relaties; Wereldoorlog I (1914 - 1918)

: Oorlog, Liefde, Drama, Passie