Op werkdagen voor 23:00 uur besteld, volgende dag in huis
Introduces the Constructionist Research Design Process as a framework for research that is creative, transformative and innovative.
Design Journeys through Complex Systems combines systemic design, leading thinking practices, and years of the combined authors' experiences into a practitioner's handbook for design thinking. By drawing upon the authors' Systemic Design Toolkit, this book provides detailed knowledge of systems science, expanding upon essential systemic design texts in order to demonstrate the power of visual sensemaking. No matter if you're a design professional or have never come across design systems, these pages allow the user to reassess, reorientate, and address complex issues. By using these methods, you'll be able to visualize socio-technical systems, democratizing engagement as you simplify complex thought processes. Formed by leaders of and pioneers in systemic design, Dr. Peter Jones and Kristel Van Ael, Design Journeys through Complex Systems is an illuminating text that ushers in a new era of systems change. If you're a change-maker looking to become a thought leader, the methods embedded in systemic design will light your way to success.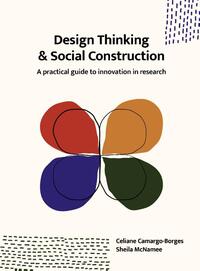 : 9789063696337

: Engels

: Paperback

: 208

: oktober 2022

: 492

: 230 x 170 x 17 mm.

: Bedrijfsinnovatie; Industriële / commerciële kunst en design; Samenleving en cultuur: algemeen