A handsome, hardback edition with audio CD containing an Eastern poem of the Prophecy of a Golden Age by L. Ron Hubbard. L. Ron Hubbard wrote "Hymn of Asia" for a Buddhist convention during the 1955-56 worldwide celebrations of the 2,500th year of the Buddhist era. The poem's 1,046 lines concern the fulfillment of Buddha's prophecy. As well, they bear upon the timeless message that resonates through all ages -- Man's irrestible longing for spiritual freedom. As such, here is meaning not only for those who have ever been inspired by the wisdom of Buddhism but anyone who ever sensed they were being swept along in the stream of time and wondered, if only for an instant, to where and for what.
Tracks include:
* Am I Metteyya?
* With Complete Attention
* Today a Piece of Asia Swings
* Then I Say Then, Upon the Walls
* See How Like a Man
* Soon There Will Appear
* Everywhere You Are
* No Blasphemy
* You Could Know
* We Can Civilize
* There is Assistance for You
* I am But a Teacher
* These Lessons Are
* Obey Your Leaders
* Bid Political Leaders
* But I Forewarn
* In the Wilderness
* Restore to Asia Now
* I Bring Great Lessons
* Let Me Come Home
* I Give You More
* But There Be More
* I Go
* Today Mighty Weapons Exist
* I go I Am Amongst You.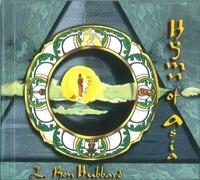 : 9781573182027

: Engels

: Luisterboek

: februari 2010

: 153

: 134 x 126 x 12 mm.