Op werkdagen voor 16:00 uur besteld, volgende dag in huis
At last, an answer to all your questions!
Why do you get sick? Who are you, in fact? What is your role here on earth? What happens when illness strikes? What is the purpose and the meaning of illness? Can one adopt a different perspective and a different approach? How can illness and ailments be prevented? How can one heal oneself?
This book provides the answers to these and many other questions by giving you new insights, by raising your awareness and by suggesting practical methods to deal with these issues.
Once again, Angel describes the forces at work and the essence of life, including illness, and she does so in an inspired, clear and understandable way.
An exceptional, precious and wonderful book, inspiring you to get to work immediately with these processes of awakening and techniques for self-healing. You will be amazed to discover the possibilities. Accept your own responsibilities in this and discover your unique potential.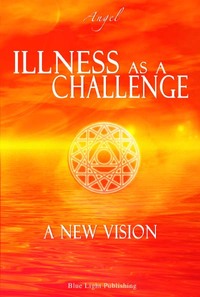 : Angel

: 9789080686267

: Engels

: Paperback

: 189

: december 2003

: 267

: 210 x 140 x 12 mm.

: New age; Spiritualisme