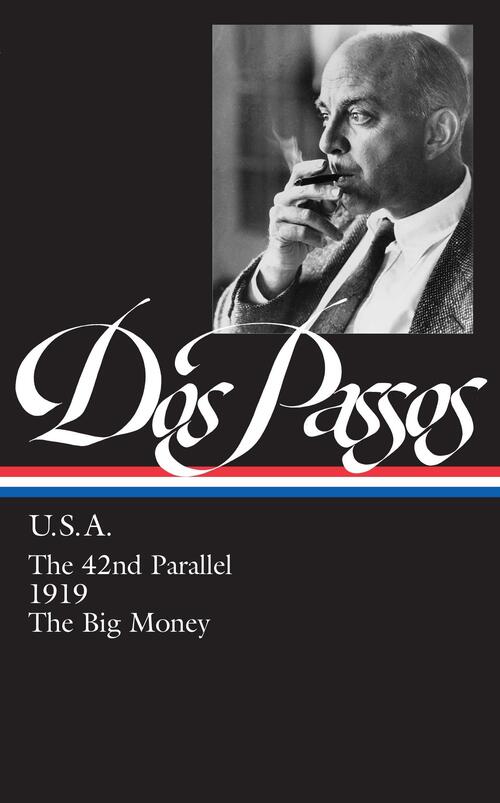 Unique among American books for its epic scope and panoramic social sweep, U.S.A. has long been acknowledged as a monument of modern fiction. Now The Library of America presents an exclusive one-volume edition of this enduring masterwork by John Dos Passos, including for the first time detailed notes and a chronicle of the world events that serve as a backdrop.



In the novels that make up the trilogy-The 42nd Parallel, 1919, and The Big Money-Dos Passos creates an unforgettable collective portrait of America, shot through with sardonic comedy and brilliant social observation. He interweaves the careers of his characters and the events of their time with a narrative verve and breathtaking technical skill that make U.S.A. among the most compulsively readable of modern classics.



A startling range of experimental devices captures the textures and background noises of twentieth-century life: "Newsreels" with blaring headlines; autobiographical "Camera Eye" sections with poetic stream-of-consciousness; "biographies" evoking emblematic historical figures like J.P. Morgan, Henry Ford, John Reed, Frank Lloyd Wright, Thorstein Veblen, and the Unknown Soldier. Holding everything together is sheer storytelling power, tracing dozens of characters from the Spanish-American War to the onset of the Depression.



The U.S.A. trilogy is filled with American speech: labor radicals and advertising executives, sailors and stenographers, interior decorators and movie stars. Their crisscrossing destinies take in wars and revolutions, desperate love affairs and harrowing family crises, corrupt public triumphs and private catastrophes, in settings that include the trenches of World War I, insurgent Mexico, Hollywood studios in the silent era, Wall Street boardrooms, and the tumultuous streets of Boston just before the execution of Sacco and Vanzetti.



The volume contains newly researched chronologies of Dos Passos's life and of world events cited in U.S.A., notes, and an essay on textual selection.



LIBRARY OF AMERICA is an independent nonprofit cultural organization founded in 1979 to preserve our nation's literary heritage by publishing, and keeping permanently in print, America's best and most significant writing. The Library of America series includes more than 300 volumes to date, authoritative editions that average 1,000 pages in length, feature cloth covers, sewn bindings, and ribbon markers, and are printed on premium acid-free paper that will last for centuries.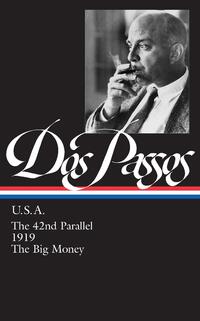 : 9781883011147

: Engels

: Hardcover

: 1312

: juli 1996

: 790

: 135 x 210 x 38 mm.

: Library of America John Dos Passos Edition

: Moderne en hedendaagse fictie; Verhalend thema: interior life; Verhalend thema: politiek