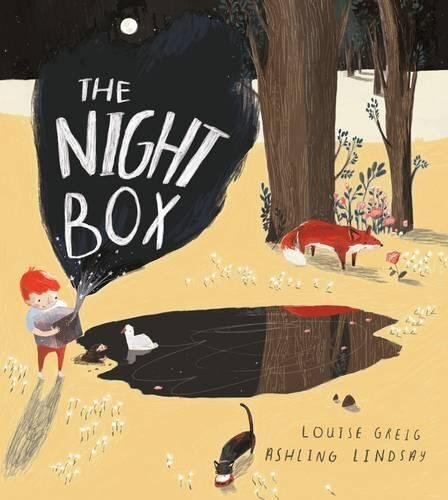 An enchanting bedtime story about a small boy who is the custodian of night, from talented new picture book author and poet, Louise Greig, with beautifully atmospheric illustrations by Ashling Lindsay.

Max has a key and a box of midnight blue.
When he turns the key in the lock –

WHOOSH!

Day slips inside as Night sweeps out.
Darkness tumbles into the air.
It dances and whirls around the room.
It goes under the bed, under the chair – everywhere!

Louise Greig's lyrical voice and Ashling Lindsay's warm, endearing illustrations hold a candle up to the magical nature of night-time in this soothing picture book. Perfect for cosying up to read and share before bedtime, The Night Box is an original bedtime tale that sits perfectly alongside classics such as The Owl who was Afraid of the Dark – great for reassuring little ones who have a fear of the dark and calming down lively children before bedtime!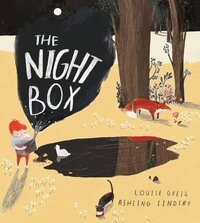 : 9781405283762

: Engels

: Paperback

: 32

: juni 2017

: 214

: 245 x 274 x 5 mm.

: Kinderen / tieners: fictie: algemene fictie